FAmily God's Way
Growing

the whole family according to god's plan
By creating relational discipleship platforms that allow us to introduce God's plan for families through mentoring, role modeling and educating we strive to positively impact families for generations to come!
serving families for 25+ years
FEATURED PLATFORM:
BIRTH OF A FAMILY
An innovative, relational approach that reaches the root of the issues life ministries address.
Birth of a Family is presented as a weekly group activity where facilitators initiate discussion around the subjects offered in the provided discussion guide segments. The goal is to offer group experiences that provide participants with opportunities to experience self-initiated changes in heart-level beliefs in a nonthreatening atmosphere rich with mentoring and support.
​
Relationships are the core of the Birth of a Family experience!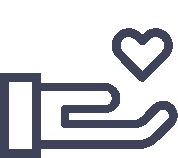 "But first seek His kingdom and His righteousness and all of the things will be added to you."